News
Recruitment Open Event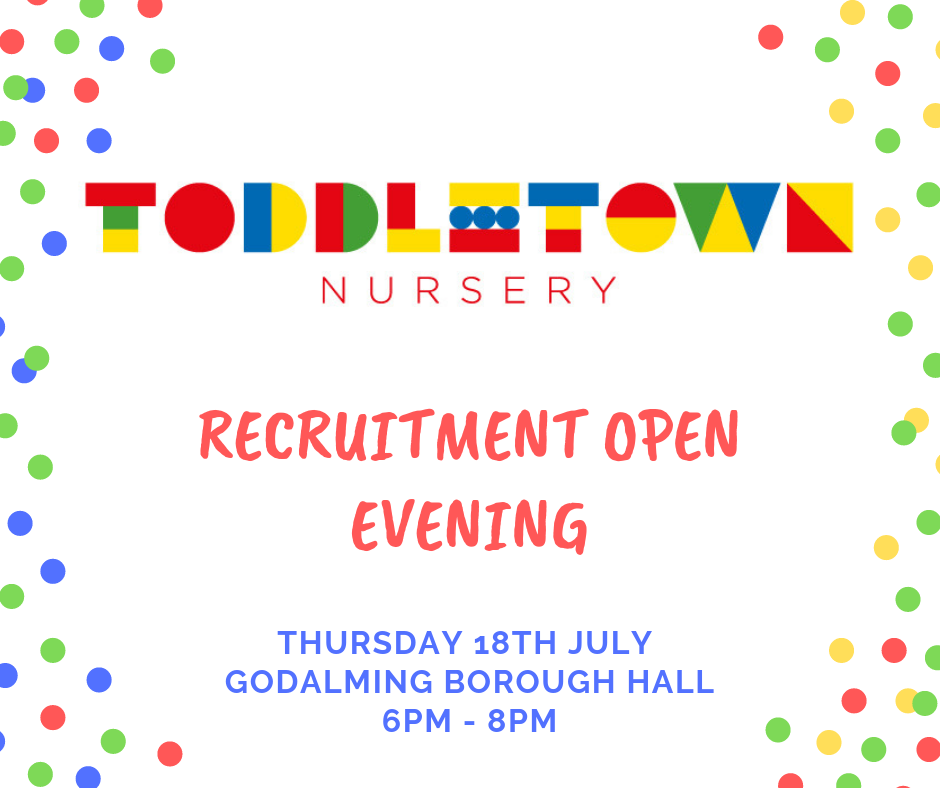 Recruitment Open Event 18th July 2019
Join us at our recruitment open event, at Godalming Borough Hall. Come along anytime between 6pm - 8pm to find out more about our new nursery and the roles we have availalbe. You'll be able to meet the owners and learn about our ethos and vision for the newest nursery in our group.
Roles Available
Nursery Manager £27,000 - £31,000
Deputy Nursery Manager £22,000 - £24,000
Room Leader £20,000 - £21,500
Early Years Practitioners £18,000 - £19,500
Please bring a copy of your up-to-date CV.
We look forward to seeing you!
If you can't make it on the 18th July, email your CV to hello@toddletowndaynursery.co.uk and we'll be in touch!
Posted on 8th July 2019