News
Super Simple Ball Spray Activity
One question we get asked a lot, is how do we come up with so many ideas for activities everyday! Well, this is an example of how the simple ones are sometimes the best...
Ball Spray
You'll be amazed at how long this game can entertain a child for. It's also great for their hand-eye coordination.

What you will need

Small plastic balls
Toilet rolls
A clean spray bottle with water.
An area you don't mind getting wet.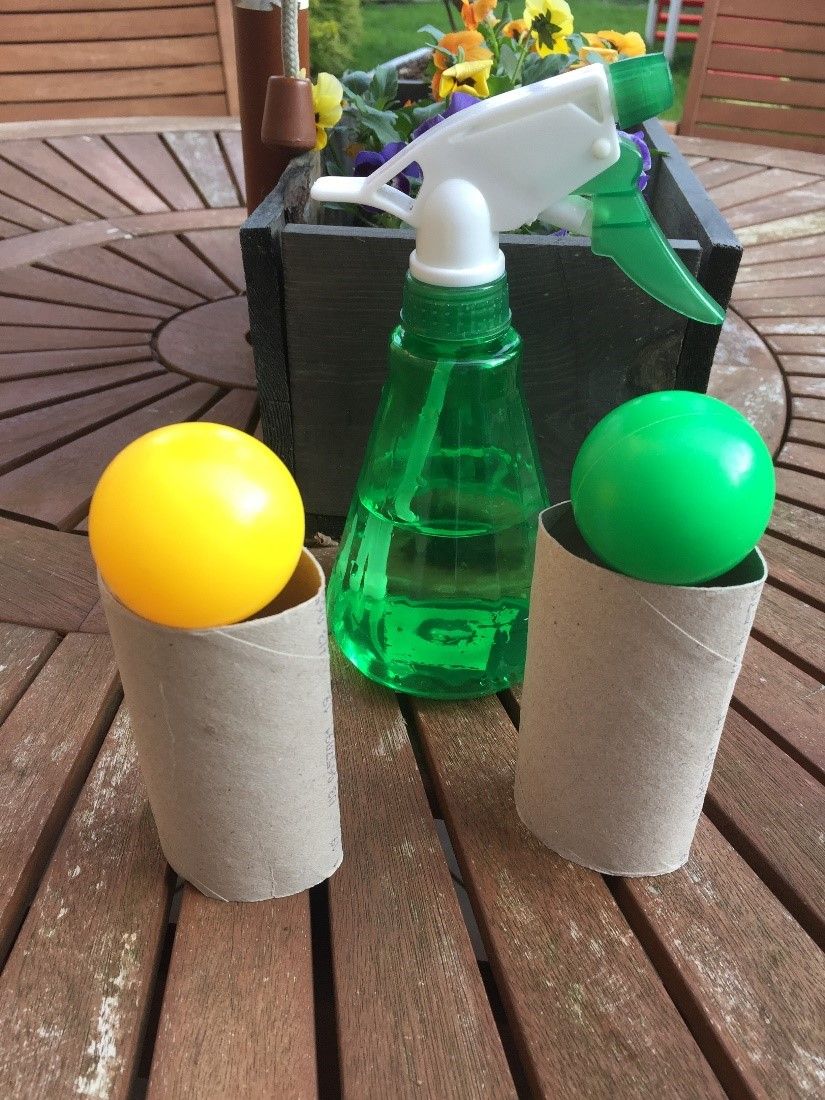 Steps
Set the toilet roll cards out, preferably on a table at children's height.
Place a plastic ball on top of each card.
Give the water-filled spray bottle to your child and teach them to aim and spray at the bottles. You may need to demonstrate the first one for them, but I'm sure they will take it from there.
Ways to extend the learning
Talk about movements such as push & pull
How fast does the water come out? What can you do to make it go faster?
Who can make their ball go the furthest?
Are some balls stronger than others at resisting the water?
Talk about movements such as "up" and "down"
How do the balls feell when the water gets on them?
What is happening to the toilet roll now it's getting wet?
Posted on 25th April 2019