News
Digging for Carrots!
Young children love to explore and dig! This simple activity can be done at home, with very little mess.
What you will need:
Coco pops or something similar (or if you prefer, you can use soil)
Carrots
Bucket or pot
Toy spade or digger
Tuff tray or large bowl (we've used a small paddling pool!)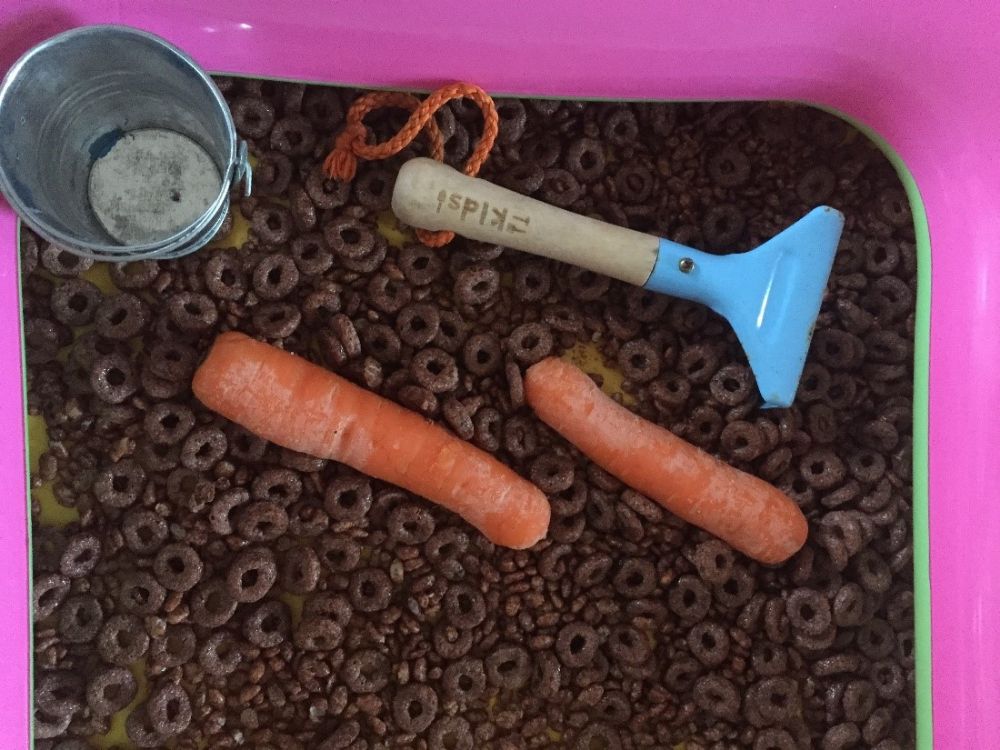 Steps
Pour coco pops into your tray or bowl.
Add carrots and bury them in the coco pops.
Pop in the bucket and spade.
Let your little one explore. This sort of activity is great for imaginative play and sensory. I'm sure your little ones will enjoy digging up their carrots and maybe a little taste of them as well as the coco pops.
What a simple way to explore concepts such as whether things still exisit if they're not in sight, experience different textures and even start to talk about where our food comes from...
Posted on 15th April 2019