News
Farnham Nursery Open Event October 2023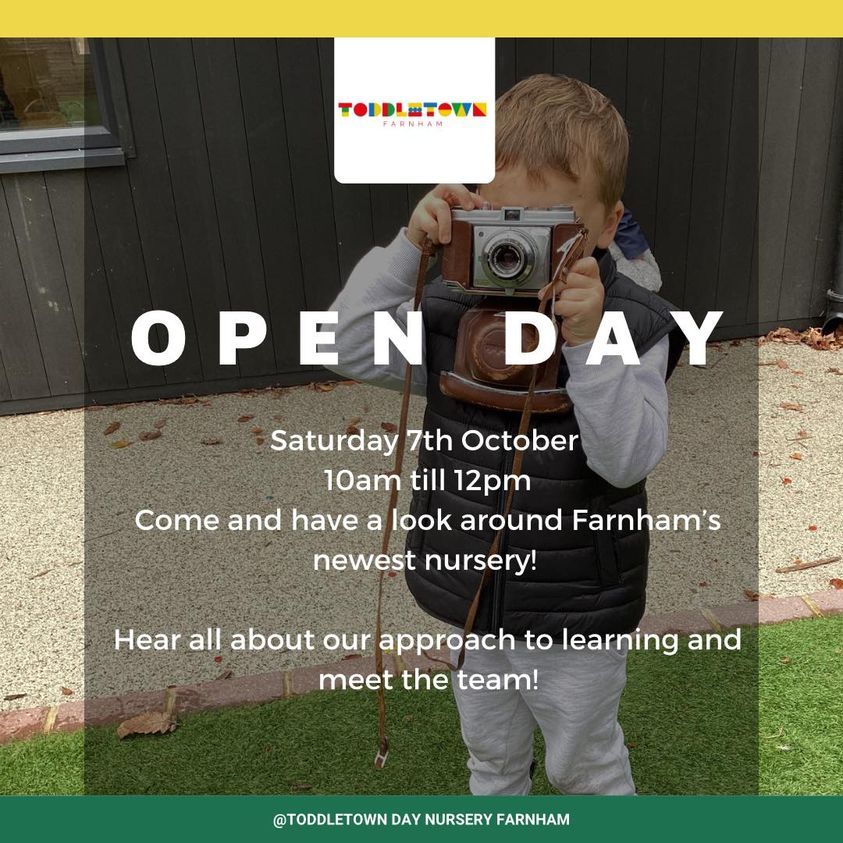 Open Day
We are really excited to open our doors on 7th October 2023 between 10am - 12pm to show our new nursery to existing and potential families.
Located on Kimbers Lane, Toddletown Farnham is close to the town centre, train station and major roads. Our sister nursery in Godalming has been open since 2020 and is a firm favourite with parents and children alike.
Come along between 10am - 12pm on 7th October for a tour of the nursery, meet the team and secure your place for 2024!
Please note, that there is no onsite parking available. The closest car park is Riverside 3.
If you have any questions, please email Sophie on office@toddletowndaynurseryfarnham.co.uk
Posted on 26th September 2023